My name is Daniel Ross. This website is my amazing story of recovery from numerous incomprehensible chronic and acute illnesses. They produced many bizarre symptoms.
This website is dedicated to inspiring hope for others. People need to know that they can be cured even when everything else they tried didn't work.  It is my goal to introduce others to a very effective treatment sooner rather than later so that you don't have to go through the suffering that I did or spend your life savings over several years to find something that works.
My illnesses/disorders were diagnosed and confirmed by PhD medical physicians. They are as follows:
– Multiple Chemical Sensitivity (MCS)
– Electric Hypersensitivity Syndrome (EHS)
– Food & Environmental Sensitivities and Allergies
– Skin Rash/Itching Disorder
– Post Traumatic Stress Disorder (PTSD)
– Depression
– Leaky Gut Syndrome
– Adrenal Fatigue
– Low Testosterone/ DHEA/Thyroid Hormones
– Brain Damage
– Heavy Metal Toxicity
– Slow Intestinal Motility
– Severe Constipation
– Insomnia
– Anxiety
– Rheumatoid Arthritis
From the beginning, I ventured on a quest for effective treatments for Environmental Illnesses, which turned out to be a nightmare. It remained that way until I received my Godsend – when I began Annie Hopper's Dynamic Neural Retraining System (DNRS). Within 5 months or so, I recovered from all of the conditions listed above with the use of this brain rehabilitation program. Today I am totally healed.
The Beginning
I used to live life to the fullest. I am a Navy veteran. I traveled the world. I was a sports fanatic. I loved to go out on my boat, or go river rafting, fishing, off road motorcycling, basketball, tennis, golf, bowling and snow skiing.
But when I became sick, life as I knew it came to a crashing halt and my life was reduced to a lonely, hopeless, shell of a life. I lost touch with most of my friends. My family rarely called or visited. They did not understand my illnesses and thought I needed psychiatric help. I was near my wits end and nearly took my life on several occasions.
My health started to plummet in 2005 after a series of stressful and devastating events. I had a nasty divorce, chronic back pain, a major neck injury after jumping into a pool head-first, and subsequent financial problems due to business troubles. I was also exposed to mold in two homes within two years.
Also during this time, I developed functional alcoholism and an addiction to pain medication while beginning and ending another relationship. These physical and emotional stressors compounded, manifesting in bizarre pains all over my body in addition to sensory maladaptation.
Multiple Chemical Sensitivities
The first limbic system condition to develop was Multiple Chemical Sensitivities (MCS) as a result of chemical and mold exposure. I was subject to toxic chemicals during my time in the Navy aboard the USS Constellation. Another contributing factor was me taking high dosages of antibiotics for my Rheumatoid arthritis. The antibiotics stripped the good bacteria from my gut.
I suffered with MCS for six years. I was reactive to all chemicals such as detergents and perfumes. At its worst, my reactions were so severe I couldn't be in contact with other people. Doing so caused flu-like symptoms, headaches, nausea, and stomach pain. I lived completely isolated from human contact except on rare occasions. I lost contact from most of my friends and family. I moved many times, homeless from time to time, as I searched for a home that would not make me sick. My mother took care of me for 3 years and she kept chemically clean.
Food Sensitivities
I started to develop food allergies that led to leaky gut and other digestive issues. I became sensitive to most foods, spices, and herbs. My weight plummeted leaving me very sick and extremely weak. I survived by going on a food rotation diet in order to tolerate foods and give my body nutrients. But I still went from being a 200 pound man to a skin-and-bones weight of 119 lbs. I looked like a concentration camp survivor.
Skin Rash
I also developed a severe skin rash and itching disorder. A panel of 16 dermatologists at UCLA evaluated my biopsy. All they could tell me was that I was having a reaction to some things (like medications or foods), but they did not know what. They basically sent me away to figure it out myself. I looked like a leper. The pain was so bad I was brought to tears much of the time. With this rash and all my other health issues I compared my suffering to that of a prisoner of war.
Electrical Hypersensitivity
I would describe it as a syndrome. I developed this a few years after MCS. I could not be close to or touch any electrical device. All or most of the electricity in my living spaces needed to be off or I would start to react as if I was shocked by electricity and this state would last for a few hours, affecting my neurological system. For several years I was very limited – or unable – to watch TV or use a computer.
My Search for Healing
From the beginning I ventured on a quest to regain my health, subjecting myself to various treatments for these conditions. I had tried everything imaginable. Naturopath doctors, acupuncturists, chiropractors. The best Environmental doctors in the country such as Dr Rae, Dr Bernhoff, and Dr Green.
I tried stem cell therapy, provocation-neutralization shots, elimination and rotation medical diets, countless medications, supplements, and other various health care products. For stem cell therapy I made many trips back and forth to Mexico. I also spent 3 weeks in a mold ridden shabby motel to save trips back & forth. For my severe constipation I had to do in home colonics to encourage bowl movements, otherwise a stomach blockage would probably occur.
I traveled to Dallas Texas in a van I purchased, stripped and cleaned to be chemically clean. I went there to receive treatment for my Environmental Illnesses from Dr Rae. I spent about 6 months living in special condos, built with many toxic free materials, for chemically sensitive people in mind. Because of my adverse reactions to Allergy shots – and with my Electrical Hypersensitivity worsening – I came back to Ca. to immediately start cold turkey withdrawals from oxycontin. As you can imagine this was a lethal situation for me.
Despite spending over $450,000 on my quest for treatment, my overall condition continued to decline rather than get any better.
My Plea for Help
It was 2012, and I was very sick, broke, and living with my mother. My mother was my caretaker and guardian angel. She sacrificed very much in order to help me, even though she was 77 at the time and had her own health issues. Her care for me put a lot of stress on her own health. God bless her – she was my rock.
By September 2012, I ran out of ideas for managing my illness. My weight dropped to 119 pounds. I was so weak I could not walk a 1/2 a block. Talking and thinking was a chore.
In 2012, I made a Plea for Help video on YouTube.
I had nowhere to turn, and my sister and my mom helped me post a plea for help video on YouTube. This video showed me near my worst, physically, mentally and emotionally. I was at my wits end and only my strong faith in Jesus Christ helped carry me through my darkest days. I prayed for a miracle daily.
My Recovery
My recovery started in 2014 with divine intervention and Annie Hopper's Dynamic Neural Retraining System DVD program. I had heard about Annie's program from MCS groups that I belonged to. Several people had commented on how DNRS helped them recover from debilitating Limbic System Disorders such as Multiple Chemical Sensitivity, Electric Hypersensitivity Syndrome, Fibromyalgia, Chronic Fatigue, Chronic Pain, Food Sensitivities, Post Traumatic Stress Disorder, Anxiety and other Limbic System conditions.
To supplement and enhance my retraining, I incorporated yoga, dance, meditation, and biking in the ways that I could at the time. I found it very supportive – and fun! And I found strength in prayer. What a welcome surprise it was for me to notice that after a few short weeks, while on a bike ride that spring, I no longer reacted to pollen! Even without addressing this issue directly, my pollen allergy resolved through the work I had been doing retraining my limbic system!
Within two months, my Multiple Chemical Sensitivity was gone. After six years of living with this condition, all it took was just two months working with the DNRS program and my reactions and symptoms abated!
In just 5 months, I was back to eating anything I wanted and going wherever I wanted! My leaky gut condition is healed. My blood pressure is perfect – it used to be borderline dangerously low. Depression has lifted. When I experience bouts of anxiety, I use the DNRS tools that I have learned, and my anxiety is gone. That is another great thing about this program. It is a program I can use for the rest of my life to manage anxiety and stress.
I can now spend time with my family and friends again. I have restored my strained relationships with some of my family members and have met my three grandchildren for the first time ever in person since I was sick!
I can watch TV, work on the computer, play occasional tennis, and go fishing. I am very grateful for every minute I am awake. Now, I live by the beautiful beaches of southern California with a close friend from grammar school. I soak up the warm sun while riding my bike and visiting the beach regularly. I am also currently involved with two local dog rescue organizations and pursuing my interests in dog training. I still continue to do yoga, go for daily walks, and dance to great music that makes me happy! Even though I have regained my health, I use DNRS for life. I still have Rheumatoid arthritis (RA) – an autoimmune disease. DNRS helps me manage it. Since my recovery, I have been like a sponge. I want to experience and learn all that I can!
And I want you to experience the miracle of neuroplasticity-based therapy yourself!
In Gratitude 
I would like to thank Jesus Christ, Annie Hopper, My mom- Gloria Ross, James Tozer, Ralph Padillia, Jim and Louise Rotholz, Dian Snowden, Linda and Kieth Bissel, Dawayne Ross, Bill Ross, Jan Beltran, BC and my family (for the times they did try to be there for me). Most of my friends here directly saved my life through phone calls, transportation, encouragement and prayer. Thank you for your LOVE, help, and FAITH in me.
For more information about the Dynamic Neural Retraining System, please visit their home website at retrainingthebrain.com.
If you wish to contact me by email, you can do so here.
More pictures can be found in my Photo Gallery.
---
Two Year Update
Rewind back a couple of years to Oct 2014. I have just fully recovered using the Dynamic Neural Retraining System DVD Program. My mother had just moved back to my sisters home where she resided before becoming my caretaker.
I feel like I have been reborn. All the simple things are so much fun and exciting. Going through what I did makes me appreciate everything to the fullest!! Whenever I have a problem I look back to the days when I could not watch TV or get on the computer. Sleeping in my van for months on end was no fun either.
As I was living at a So Cal beach Condo I started looking for a way to get back to work and make $ to live on. I have a great desire to give to the community. I signed up for 2 dog rescue organizations. They gave me the opportunity to get exposed to dog training. I had raised and trained dogs all my life also. This seemed to be my natural calling so I pursued it.
At the beginning it was fairly hard to get back in the work mode and deal with stress and people. There are many times I have to resort back to many of the DNRS principals, in the last 2 years, and do some mini programs. For example I tore my meniscus, had 3 floods in my apartment in 8 months, (possible mold issues), fell in a ditch and gorged a hole in my leg, and re injured my neck.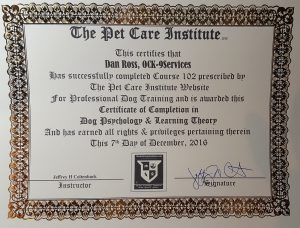 The good news is I fully recovered from all those episodes with flying colors!! So here I am a Certified Dog Trainer living a dream of great health and fellowship with my Lord and Savior. My RA symptoms have completely disappeared!!  Now I battle vertigo. Oh well this is a piece of cake compared to all the rest.
So I say to my fellow survivalists never give up and do the DNRS program with passion and FAITH!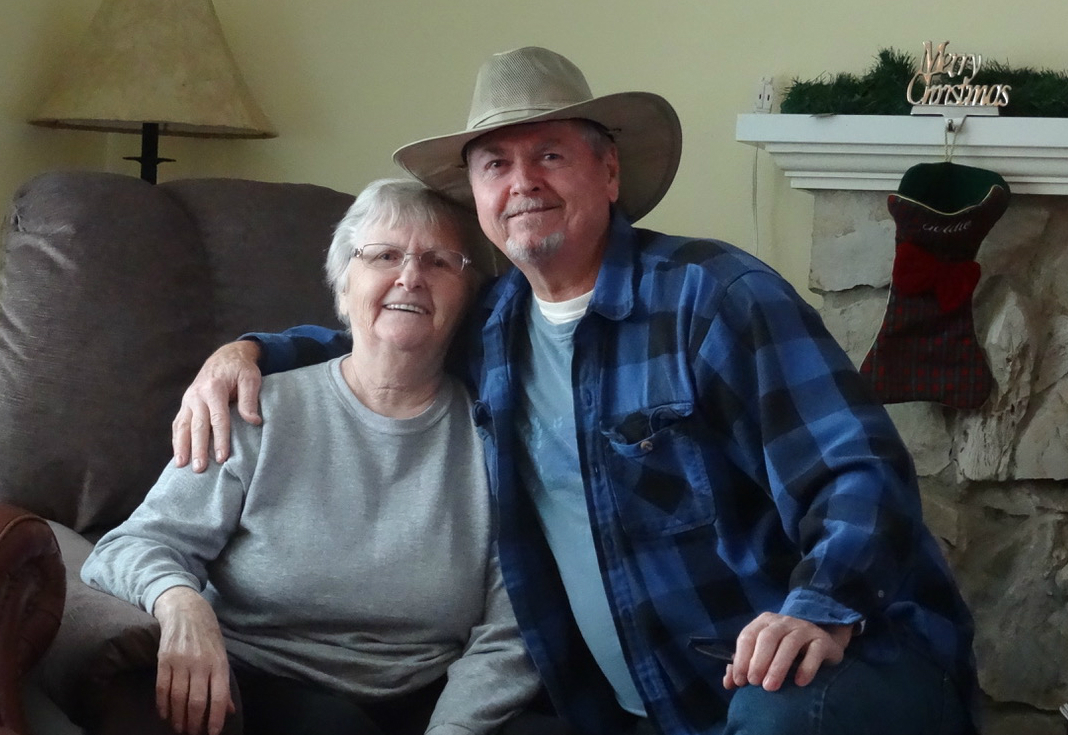 ---
Five Year Update
I became free from suffering, bondage, agony, isolation, and despair, to name a few, back in August or September of 2014. I left the home that I shared with my mother for 4 years in September or October of 2014. God rest her soul. She passed in May of 2017. She was my best friend and caretaker. I would have never made it with out her! I had no clue how I would support myself. After being out of touch from the real world for about 9 years, it was a little overwhelming trying to deal with everyday life, looking for employment, and re kindling family ties.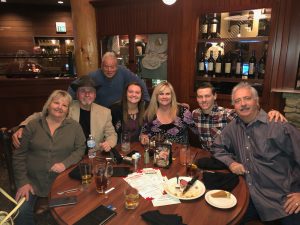 The good Lord blessed me with a friend who happened to be looking for a place to live after his 2nd divorce. My long time friend from grammar school and I got a condo together at the beach! I started another journey for a new career. I am still on disability at this time and not 100% physically strong, as I found out when I moved myself twice in 3 months (another story).
I had an Electrical Contracting business for over 24 years before I was afflicted with MCS and the other health issues. My Contracting Lic. had elapsed so I would have to take the test all over again to get back into the electrical business. Frankly I was burned out in that industry, for many reasons. I prayed about my future and began to do some volunteer work. I wanted to help people! The 1st organization that caught my interest was a Dog Rescue. I have always been a big dog lover.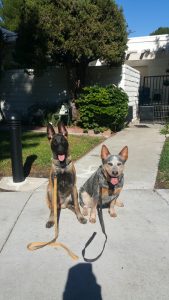 I actually joined 2 local rescues. I would help walk and hold the dogs at adoption events. The people were so nice. Most dog lovers are! I have always had dogs since I was 5 years old. Even back then I would train my dogs. Since I was 9 years old, all of my dogs could play frisbee, be off leash, come when called, and were very obedient. I have always had a special communication and connection with dogs.
The dog rescue, GSROC, sent me to training classes so we could better handle the dogs. After my 1st training session, I was HOOKED! I made up my mind to train dogs for a living. I was on a quest to learn as much as I could about dogs and training dogs. Thank God for You Tube. I accomplished in 3 1/2 years what most dog trainers do in 10 to 15 years. I am not the type of person who brags or is egotistical but I am completely blown away on the progress I have made. I am one of the top paid dog trainers, for personal dog training, in So. Cal. I know what my competition charges. One reason is, I specialize in Rehabilitating Aggressive and Fearful dogs. Most trainers do not know how or are afraid to do this type of work. I found a niche.
Instead of giving you a bunch of information showing my progress and abilities, I will put the link here for my Dog Training Website for you to see at your pleasure at www.ock-9services.com. I have 2 dogs of my own. I use them in my personal training for my clients. They are both advanced trained by me. They know about 20 tricks each. Trinity, the Cattle dog, has won a talent contest with me as the trainer.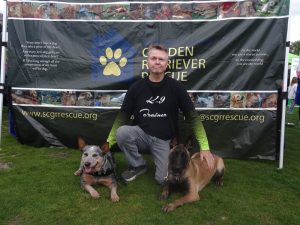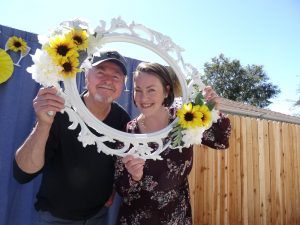 DNRS has giving me a new way of life. I look at the world so much differently than I did before. DNRS has taught me to meditate and look at the positive things in life. I still meditate. I am taking it to the next level with Joe Dispenza. I follow Tony Robins for self empowerment. I have learned special breathing techniques from Wim Hof, which have many health benefits. I am all about giving my very best to the world each and everyday! I am a sponge for learning and life. I am still conscious of chemicals and there harms. I eat healthy, but still eat my sweets daily, in moderation. I am the happiest that I have been in my life. I am also dating women again. My last 3 physical examinations have been AWESOME. No health issues.
You may still email me with ?s at danrosspro@gmail.com. I am returning all emails I receive. Keep in mind some slip into the junk file. Love you guys. Keep up the good fight. The alternative is not an option!!